Howe/Rooney Residence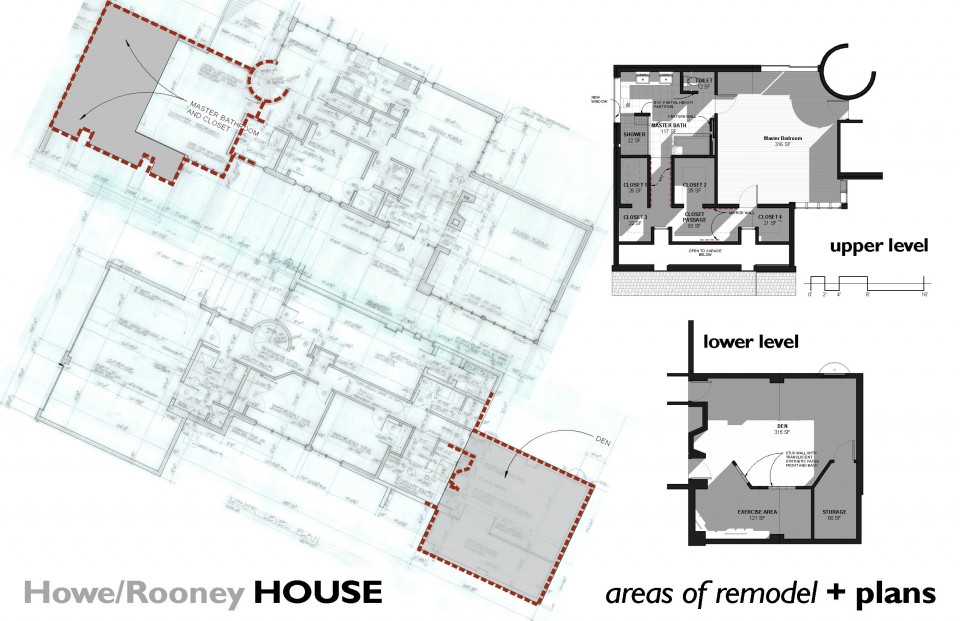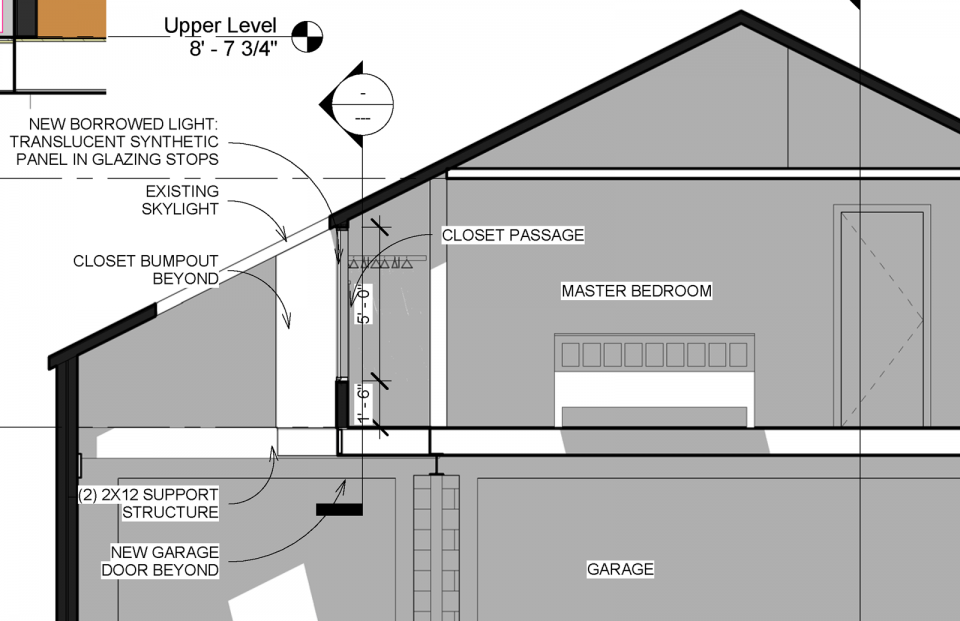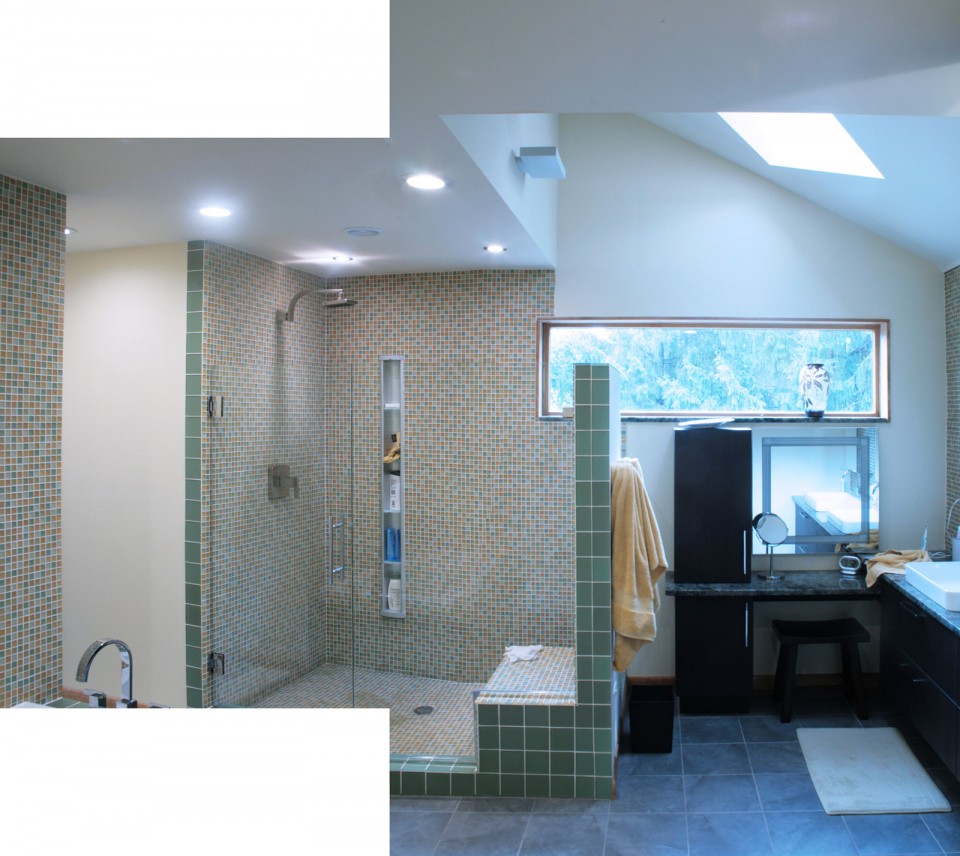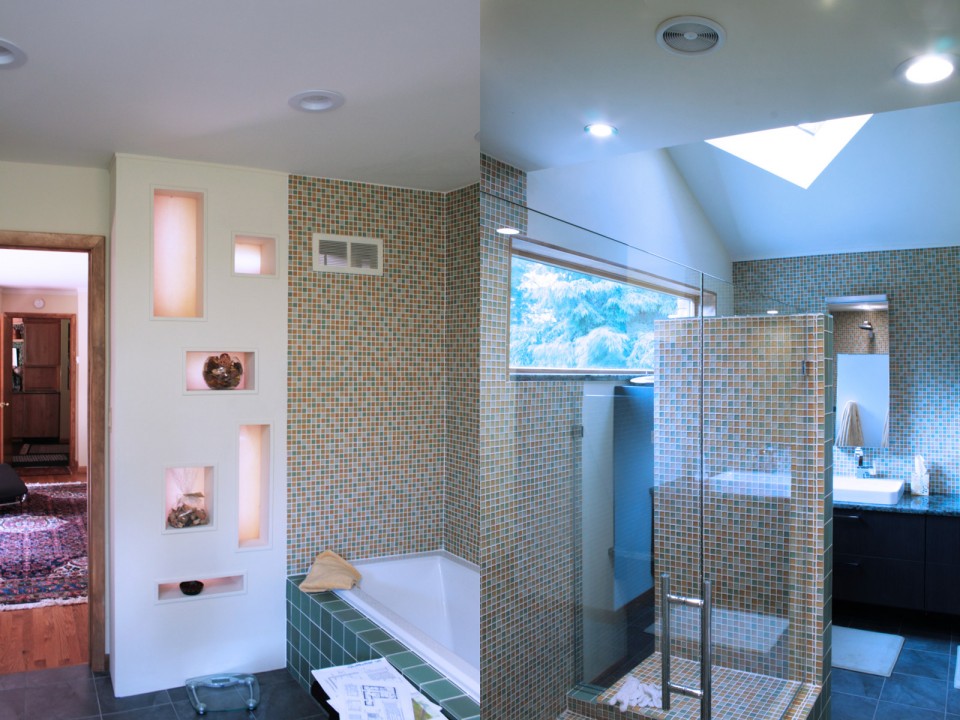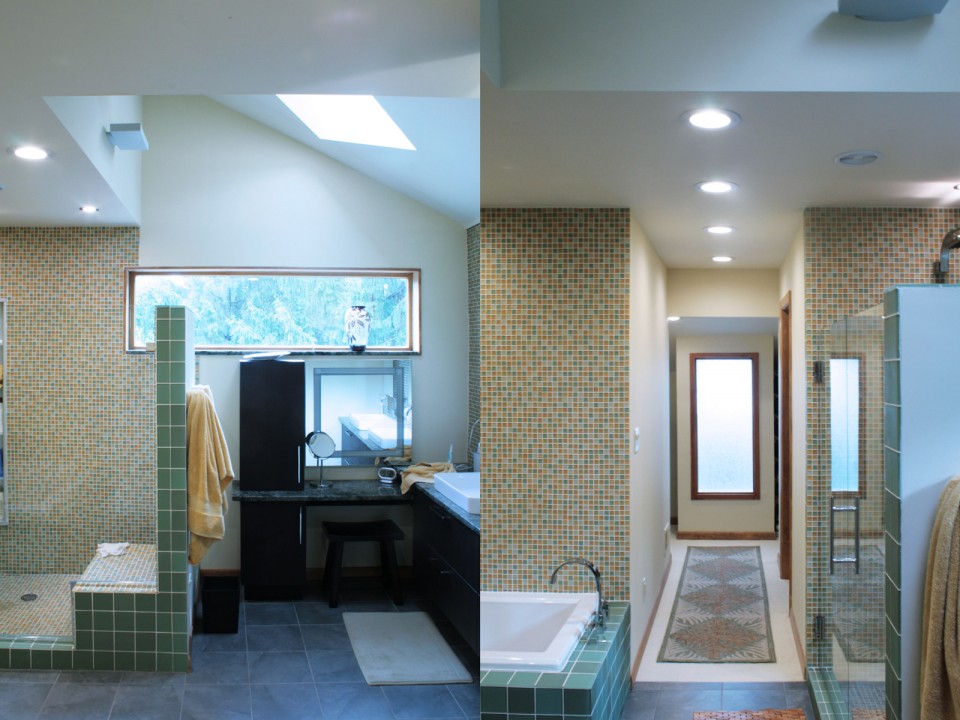 Prev
Next






This 1970-ies split-level ranch house needed structural work.  The owners requested a contemporary update of the master suite and a functional upgrade of the semi-buried den.  Adding structural support for the sagging floor in the spacious family room combined logically with the reorganization of the den, which was laid out to accommodate dedicated storage, exercise and entertainment.
The master suite work opened up an opportunity to animate the space by expanding the closet space over an unused portion of the garage.  Translucent borrowed lites added natural light into the closet passage.  A stand-alone shower cabin equipped took advantage of a new high window, which maintained privacy while allowing views into the landscaped back yard.  A custom Feature Wall composes display niches of different depth, with backs activated by tinted backlit acrylic lenses.
Leave a Reply
You must be logged in to post a comment.